Scroll To View All Events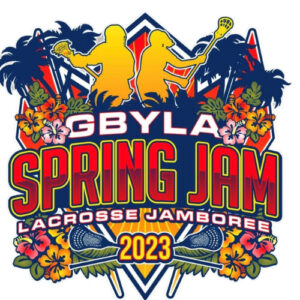 The grand finale to the spring season for youth teams is the Youth Jamboree.  It is a fun-filled day of round robin play, tent city, fastest shot contest and more!
All youth spring season teams participate in this action packed day of lacrosse!
Hoover Met Complex
100 Ben Chapman Drive
Hoover, AL  35243
Driving Instructions HERE
Event Details & Instructions
HIGHLIGHTS
Hoover Met Complex is Host Venue
-ALL GAMES on turf Multi-Purpose Fields
-FREE Parking
-$5 Cash Entry Fee. Coaches & ALL KIDS FREE 
-Dedicated Tent City Areas on the Grass
-THREE 45-minute Games for ALL TEAMS
-Jamboree T-Shirt Available
Location & Driving Directions
The GBYLA's 2023 Alabama Youth Lacrosse Jamboree is at the Multi-Purpose Fields at the Hoover Met Complex in Hoover. Even if you've been to this facility before, be sure to follow the specific driving directions for this event.
Address: 100 Ben Chapman Dr, Hoover, AL 35244
DO NOT TURN ON BEN CHAPMAN DRIVE.
Use the above address in your phone/GPS to get to the general area, but DO NOT turn from Stadium Trace Parkway onto Ben Chapman Drive. Instead stay on Stadium Trace Parkway; drive past the Ben Chapman Drive main entrance to the Hoover Met Stadium. Then turn left at one of the next two intersections: Mineral Trace or Flemming Parkway. Either of these streets will take you to entrances for the HMC Multi-Purpose Fields. Refer to the Driving Directions Map linked below.
Parking
Parking for the GBYLA's 2023 Alabama Youth Lacrosse Jamboree is FREE, and there are over 700 available spaces in the lots adjacent to the HMC Multi-Purpose Fields. There may be other events taking place at the Hoover Met Complex & Finley Center, and those events may include a charge for parking. If you do find yourself at another parking lot entrance where there is a demand for payment just let the parking attendant know you are there for the Lacrosse Jamboree and s/he should let you in and direct you to the appropriate parking areas.
NOTE: DO NOT PARK in the area close to the Field 4 gate. This area is reserved for our jamboree game officials, vendors and others. One exception: vehicles with a valid disabled parking permit are allowed to park in the designated spaces in that area.
Event Entrance & Fees
There will be four entrance gates open to the Multi-Purpose Fields for this event. All fields are accessible from all gates. Parent/Coaches, you are welcome to use the parking lot drop off areas near each of the entrance gates prior to parking, but do not leave vehicles unattended. Please refer to the Site Map linked below.
All participating players and coaches are admitted to the GBYLA's 2023 Alabama Youth Lacrosse Jamboree for FREE. All kids 18 and under and anyone with a student ID are admitted FREE. All other adults will be charged $5 CASH; payable at any entrance gates. We are able to accept credit cards this year, but ONLY at the northwest gate closest to field #1. Cost for CREDIT CARD entry is $5.50.
All adults will be issued a wristband upon entry. Keep this wristband on throughout the Jamboree. This will allow you to enter/exit the gates as needed. Adult spectators OUTSIDE the fenced Multi-purpose Fields area are still expected to purchase a wrist band.
Gates will open at 7:00 AM.
DO NOT ENTER the Multipurpose Field area through the Tennis Center entrance (west side, behind concession stand).
Game Fields
All games will take place on one of the Multi-Purpose Fields at the Hoover Met Complex. These oversized turf fields are named Field #1 though Field #5. For the Jamboree some of those 5 fields are further subdivided into "A" and "B" fields to accommodate small-side format games for at least some portion of the event. All full-field boys' games will use the permanent BLUE markings on the turf. All small-sided formats will use a combination of permanent lines and ones painted on the turf for this event. Refer to the Site Map linked below for exact field locations. Also note field signage on each field's light poles.
The HMC Multi-Purpose fields also have a number of policies:
HMC is suspending this policy for our event. You can bring coolers and stock your team tent with food and beverages.
No pets – with the exception of leashed and trained service animals.
No tobacco usage – including vaping, pipes, cigars, cigarettes, or chewing tobacco.
Concealed weapons of any kind are strictly prohibited.
No steel spikes on turf fields.
No food or beverages allowed on playing surfaces.
No peanuts with shells, sunflower seeds and gum.
No open flames including grills, sterno or propane heaters.
No generators
No skateboarding, scooters, wheelies, skates or hoverboards.
No abusive or offensive language, physical violence, and unsportsmanlike conduct is tolerated and will be grounds for removal.
No alcohol or illegal drugs of any kind.
No drone flights on HMC property.
Tents: See Site Map linked below for permitted placement.
Weather: In the event of lightning or other severe weather conditions;
competition will be stopped at outdoor fields and guests (including ALL coaches, players and spectators) MUST CLEAR THE FACILITY and return to their vehicles. Thirty minutes after the last lightning strike, or whenever it is deemed safe, Hoover Met Complex staff will reopen the gates to resume play. We will communicate via email to all coaches and POCs and post updates to the HYLO Twitter account @hyLAXo.
Game Schedule
Each participating teams' schedule is downloadable below. The schedule has also been loaded into the GBYLA's Master Schedule.
Game Format & Rules of Play
Only players on each participating team's regular season roster are permitted to play
Games are 18-minute running-clock halves; halftime is 3 minutes
No coin toss. Visiting team on the schedule gets first Alternate Possession (AP) (Boys). Home team choses goal to defend. Teams change ends after halftime.
Both teams provide volunteer for table.
- Visiting team keeps score.
- Home team keeps penalty time.
Games start on central horn
Substitutions on the fly, or during dead ball (penalty, injury, timeout)
Penalty time is standard time; begins on whistle to restart play
One 1-minute running-clock timeout per team per half
Clock continues to run during all stoppages of play
(timeouts, injury, etc.)
No timeouts permitted in final two (2) minutes of second half
Games tied at the end of the second half remain a tie
Six (6) minute break between game periods
The Rules of Play are linked below.
Tent City
There are several possible spots for tents within the fenced grass areas of the Multi-Purpose Fields. 
Rules for the Tent City
- All tents locations are first-come, first served
- USE CAUTION. Fields 1, 4 & 5 will be configured for short-sided games during at least part of the Jamboree. Any person or tent located in the area behind a short-sided goal on one of these fields could be hit by an errant shot or pass. If you place your tent in one of these areas, ensure that everyone in the tent area remains watchful and attentive during game play.
- Tents are only allowed to be lined up on the outside edge of the concrete; there's a concrete strip surrounding each field. All tents MUST abut the concrete strip on grass.
- PROHIBITED ITEMS on the turf: any nuts with shells, sunflower seeds, gum and all gummy candies. NO EXCEPTIONS
- There will be volunteers serving as Tent City Patrol. Please comply with any requests made by these volunteers or HMC officials re the location or contents of your tents.
- HMC field gates will be open at 7:00 AM Saturday. Do not attempt to set up tents before that time. Do not drop off tents or other items near gates for extended periods. These areas must remain clear and accessible.
- Please DO NOT set up tents OUTSIDE of the HMC Multipurpose fencing.
Concessions, Restrooms, Vendors and other Amenities
There is a large building located near Fields #1 & #4 that houses a concession stand and restrooms. There is a second restroom building outside the Multi-Purpose Fields fence close to Field #3.
CONCESSIONS WILL BE AVAILABLE FOR THIS YEAR'S EVENT!
Outside the gates and near Field #3 is the playground and splash pad. Jamboree patrons and participants are welcome to use the playground and splash pad and need to follow any posted rules.
Children's Hospital of Alabama is providing certified athletic trainers for the Jamboree. The trainers will be based at a centrally located tent at the intersection of Fields #1, #2, #4 & #5, and are also available to handle first aid needs for any event attendees.
The KONA Ice food truck will be onsite.
Iron City Studios will be at the Jamboree to take action shots of the players. Visit their tent upon arrival for more information and to have photos taken of your player!
Other vendors that will be present: Southern Lacrosse & Lax Unleashed
Official Event T-Shirts
Event t-shirts will be available onsite during the event. Look for the set up on the sidewalk/concourse area close to the concession stand.
Volunteers
Hoover Youth Lacrosse Organization will have a number of volunteers on site to help make sure the event goes well. Most will be identifiable because they are wearing an event t-shirt. The volunteers are assigned all over the event including: Entrance Gates & Ticketing; Field Supervisors; Tent City Monitoring; and General Event Operations. Please feel free to reach out to any of our volunteers if you have questions or notice an issue that needs to be addressed.
Contests
Fastest Shot. We will be hosting a fastest shot contest with opportunities to shoot throughout the day. Prizes for winners at each age group; for girls & boys. Contest will be available from 12p-6p on the southwest corner of Field #4 (4B).
Tent Decorating. The Tent Decorating theme this year is 'Luau'; there will be a prize for the winner!
Tent Decorating details linked below.
Food Drive
The Jamboree will host a leaguewide Food Drive for the Community Food Bank of Central Alabama! Drop off non-perishable food items in the bins near the gate closest to Field #1. For details and information see Food Drive Information linked below.
Alabama Lacrosse Championship
The final match-up for boys and girls Spring Season Varsity Teams is the Alabama State Championship.  All teams participate in a play-off season ending with the boys and girls championship game.  The boys and girls winning teams are awarded the coveted Alabama Lacrosse Championship Trophy.  This trophy is steeped in Alabama lacrosse history and holds great honor for our champions!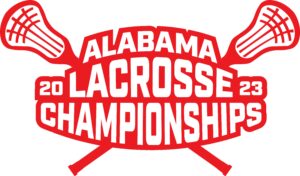 Saturday, May 4, 2024
Girls Game - 2:30pm
Boys Game - 5:30pm
A competition featuring the best of the best boys and girls lacrosse players from across the state of Alabama.  Participating players are nominated by their Head Coach and, through a voting process, are invited to participate in the All-Star Showcase boys and girls games.  Half-time awards are presented to USA Lacrosse award recipients for All-American, All-Academic, and special awards as well as GBYLA All-State athletes.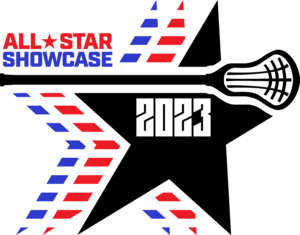 Saturday, May 11, 2024
Girls Game 2:30pm
Boys Game 5:30pm