Boys and girls competitive team play for all community/school-based lacrosse programs including Alabaster, Auburn, Briarwood, Helena, Homewood, Hoover (Spain Park & Hoover), Huntsville, Madison, Mountain Brook, Oak Mountain/Chelsea, Trussville and Vestavia.  Varsity team play starts early January and runs to mid-May.  Youth team play starts mid-January and runs to late April.  Divisions are grade based K - 12th grades.  Scroll down for program details, division breakdown, pricing and more.
Questions about our Spring Season?  Please email GBYLA Operations Director, Susie Margotta, susie.gbyla@gmail.com
REGISTRATION DATES

November 1, 2023 - December 31, 2023

Equipment

Players required to provide own equipment
Click on links below to view Varsity per player fees and Youth per player fees.  All youth players will pay the GBYLA base fee and community team fee (if applicable) at time of registration.  All high school players will pay a per player fee (if applicable) at time of registration.
Zero fees indicate the community/team fee will be collected directly from your community/team lacrosse program.  In this case, youth players will pay GBYLA base fee only at time of registration.  High School players will pay their team fee directly to their team.
Please contact your local community/team Point of Contact for pricing information.  Locate your POC contact information under COMMUNITY PROGRAM MANAGEMENT.
GBYLA Base Fee Includes:
• Game Officials
• Coach spring season starter equipment kit
• Coach education (US Lacrosse Certification)
• League operations, registration/website, D&O, storage
• Tournament Expense (Youth Jamboree)
• Grow the Game Fund
---
Community Add On Fees differ based on the budgetary needs of each particular community lacrosse program.  For fee detail and information please contact your Community Lacrosse Program POC.
---
GBYLA Fees DO NOT Include:
• Required equipment to play for boys & girls.  LINK to required equipment.
• Uniforms (varies based on your local community lacrosse program and/or high
school programs)
• USA Lacrosse Membership (required for participation in any GBYLA program).
NO refunds will be issued after FEBRUARY 1ST. Refunds issued prior to the deadline of FEBRUARY 1st will incur a 6% cancelation fee of the total registration cost paid at time of registration.
Participation Requirements
All players must be a USA Lacrosse Member to participate in a GBYLA program. USA Lacrosse Annual Youth Membership is $30 and High School is $35. USA Lacrosse Membership dues are paid directly to USA Lacrosse and are non-refundable. Please click HERE for USA Lacrosse member information or to look-up your member number.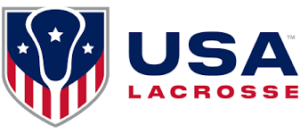 For information regarding your USA Lacrosse membership or to look up your member number, please contact USA Lacrosse directly.
General Questions - www.usalacrosse.com
Member # Lookup - https://memberlookup.usalacrosse.com/usl/index
To Contact by Phone - 410-235-6882
Division Grade Requirements for play (Boys Only)
| | |
| --- | --- |
| Boys 8U | Grades 0 - 2 |
| Boys 10U | Grades 3 - 4 |
| Boys 12U | Grades 5 - 6 |
| Boys 14U | Grades 7 - 8 |
| Boys High School | Grades 9-12 |
---
Division Grade Requirements for play (Girls Only)
| | |
| --- | --- |
| Girls 10U | Grades 0 - 4 |
| Girls 12U | Grades 5 - 6 |
| Girls 14U | Grades 7 - 8 |
| Girls High School | Grades 9-12 |
** Please Note **
BOYS ONLY - NO PLAYS UPS OR DOWNS.  Boys are prohibited from playing outside their grade divisions.
ADULT T-SHIRT SIZE CHART
Description
Adult
XS
Adult S
Adult
M
Adult L
Adult
XL
Adult
2XL
Body Length
27
28
29
30
31
32
Body Width
17.5
19
20.5
22
24
26
Sleeve
Length
7
7.5
8
8.5
9
9.5
YOUTH T-SHIRT SIZE CHART
| Description | Youth XS | Youth S | Youth M | Youth L | Youth XL | |
| --- | --- | --- | --- | --- | --- | --- |
| Body Length | 19 | 20.5 | 22 | 23.5 | 25 | |
| Body Width | 14 | 15.5 | 17 | 18.5 | 20 | |
| Sleeve Length | 6.5 | 6.75 | 7 | 7.25 | 7.5 | |
(PLEASE NOTE** No size exchanges allowed)